I decided to bake today. I've been dealing with a bit of discouragement in the food area. With all the food limitations, I get really tired now and then. It's not just a matter of feeding my children "healthy" food. There are many healthy foods that are not at all healthy for them. Because I have to do so many substitutions, often I have to experiment with multiple batches before getting something as good as I would like it to be. But, when it comes to baked things, the kids are awfully forgiving.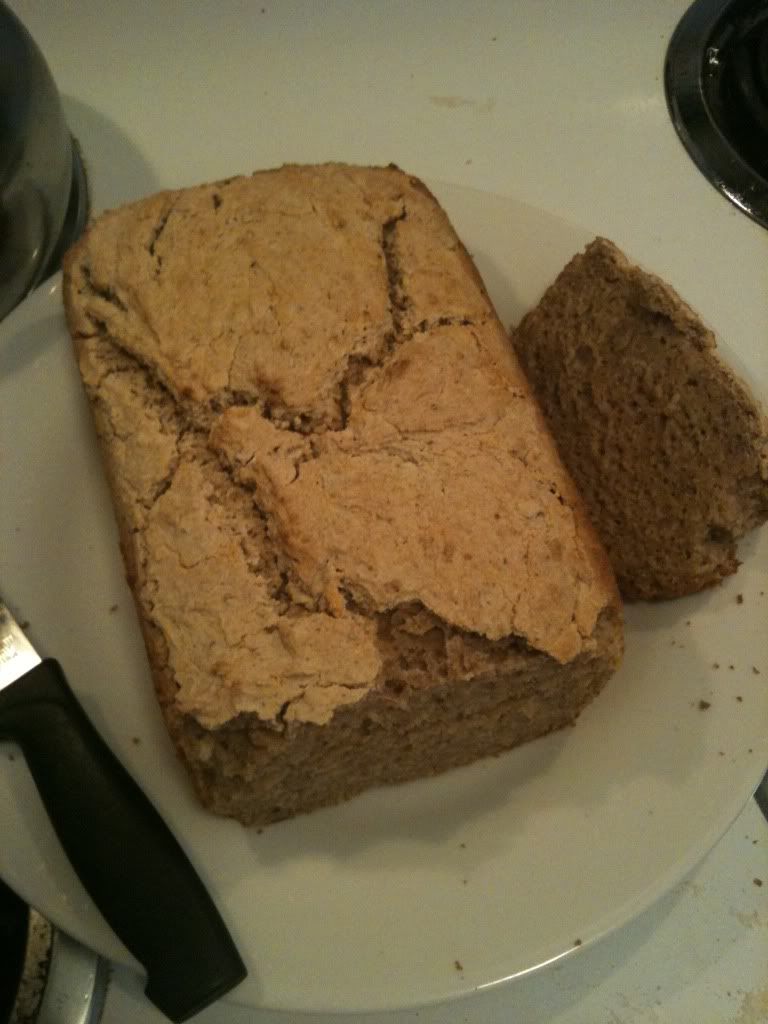 Today I made our weekly gluten free sourdough bread. I've been experimenting with this again. I had been making it the same every time for several weeks, but I'm tweeking the flour ratios and trying different things to see how they effect the texture, flavor and rise. This week's experiment was adding ground flax. It didn't rise as much as I hoped, but it did get round on top which seems difficult to achieve with gluten free doughs. It also seems maybe a bit more tender than without it, which I would definitely like. It doesn't change the flavor significantly. Last week's experiment was adding ground GF oats. That one was not a winner. It added a strange flavor that none of us enjoyed much.
I also made a batch of muffins. I had planned on two separate batches of muffins, one the girls could eat and one for Nick and me with things they couldn't have, but we were running low on the eggs from our chickens which we are feeding a soy-free feed so the eggs are easier on us. My parents are currently keeping our chickens, and we'll pick up more eggs this afternoon, then finish the muffins that I started soaking last night.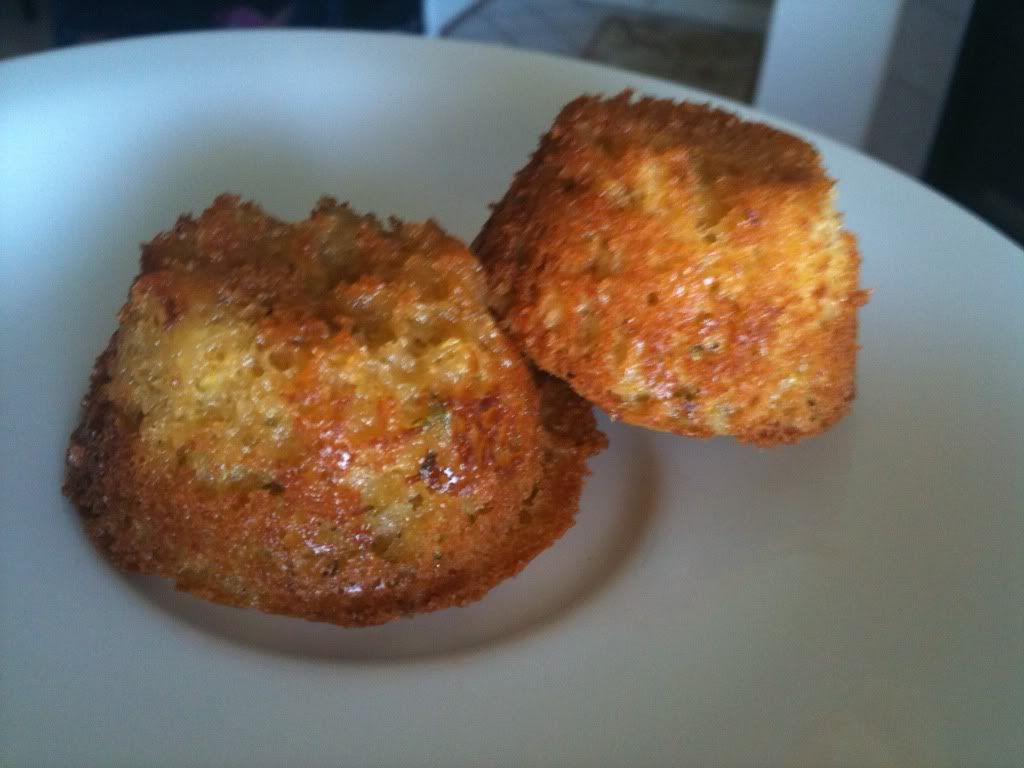 So, the girls' batch ended up being zucchini/ginger (both things they can have, though normally they would complain about eating zucchini), and I plan to do apples and cinnamon for Nick and me.
Gnowfglins.com's eCourse
just posted a sourdough muffin recipe which I easily adapted to GF with my brown rice starter, using 1/2 c. sweet rice flour and 1/2 c. tapioca flour, then following the rest of the recipe as written. For our muffins, I grated the zucchini and then squeezed out most of the water in a towel before adding to the batter. And I just used powdered ginger so the flavor wouldn't be too strong for the kids. I baked in a mini muffin tin so they would be more manageable for the kids.
With these add-ins (zucchini and ginger) that aren't inherently sweet, I think the batter could have used 1/2 c. of sugar. I used a bit more than 1/3 c. But otherwise they are very good. I might also add a bit less milk next time, so they would rise nicer. But then again, the zucchini added so much moisture that it's nearly impossible to judge that.
This is pretty much all I have accomplished so far today, since Tess decided not to nap and instead to fuss no matter what I tried. Much of this was done with her on my hip. :) Very ready for this round of teething to be done!